Earlier this month, RSGers traveled to Washington, DC, for the 102nd Transportation Research Board (TRB) Annual Meeting. Following the numerous disruptions that began in 2020, we were excited to gather at the 2023 TRB conference with clients, colleagues, and collaborators to talk about how we can work together to meet the needs of our communities.
In addition to presenting at sessions and attending committee meetings, we had the opportunity to reconnect with people and meet others for the first time. It was great to speak with those in attendance and hear new perspectives on today's complex problems and transportation trends.
But before we dive into our key takeaways from the 2023 TRB conference, it's important to have some context on the themes for this year.
The TRB Annual Meeting: What is it?
For the uninitiated, TRB's annual meeting is the foremost venue for transportation researchers, policy makers, and public- and private-sector professionals from across the entire industry. This year, the conference was held from January 8 to January 12 and featured a number of engaging lectern and committee sessions, workshops, and more.
Tying it all together was the theme of "rejuvenation out of disruption"—an important focus following the turmoil of the early pandemic. So, what will this rejuvenation of the transportation system look like, and what role will we, as practitioners, play?
Rejuvenation Out of Disruption: Envisioning a Transportation System for a Dynamic Future
One of the most significant focus areas for the transportation industry (and RSG) has been studying the effects of COVID-19 on travel behavior—not just answering the question of "how" people move around but when and why as well. Presentations at this year's TRB highlighted how transit (train) ridership, while rising, hasn't made a full recovery to prepandemic levels yet.
Beyond pandemic-related disruptions, discussions also focused on how we can develop and embed health, equity, and safety considerations into our decision-making.
While some argue the transportation industry has been slow to change at times, this theme of rejuvenation is a renewed call to action. It reminds us that we have a chance to change the way we do and think about things—from the way we research and model travel behavior to the way we forecast travel.
Through RSGers' discussions and presentations at this year's event, it became clear that the past few years of disruptions have created opportunities for consultants and clients alike. By taking advantage of this pivotal moment to reimagine transportation policy and infrastructure, we can positively influence behavior and work toward helping our clients make travel safer and more equitable for all communities.
Top 5 Takeaways from the 2023 TRB Conference
There were so many great presentations at the 2023 TRB conference, exploring a wide range of important topics. To help cover the breadth of insights we gained, we've compiled a list of our team's top five takeaways.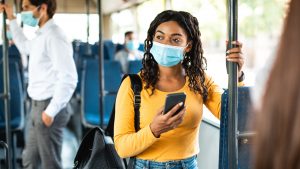 1. Navigating Through the Ongoing Pandemic
While we haven't fully put the pandemic behind us—with the ongoing health crisis continuing to impact communities across the world—transportation researchers, practitioners, and policy makers are studying its effects on everything from travel behavior to the industry as a whole. We've already seen some of the major impacts through recurrent surveys, but understanding what behaviors will "stick" has proven more challenging. Presenters and attendees had a lot of questions that don't necessarily have answers right now.
While transportation professionals try to piece together an overarching narrative of the changes, the future remains uncertain. This will prove to be a significant challenge for the forecasting community, which must not only navigate the pandemic but also create models to accurately predict travel in a dynamic, ever-changing landscape that was shifting prior to the arrival of COVID-19.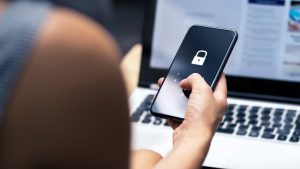 2. A Changing Data Landscape
The data landscape is constantly evolving, with more agencies embracing passively collected data. But there seems to be a significant shift underway.
New data sources are emerging, and the pandemic has spurred a change in how we think about data and its use and collection. The information and factors we looked at in the past aren't necessarily indicative of how things are now. Staying on top of the latest developments in the data space, including impactful regulatory and legal changes, will be critical as the sources and data change.
Importantly, we're seeing a temporal shift in commute behaviors compared to before the pandemic. As a result, and largely due to these behavioral changes, a 5% reduction in vehicle travel can correspond to less congestion, even though that might not sound like much.
It's becoming clear that we can't just use the limited sets of attributes that we had before. We need to innovate and consider other aspects that might be influencing behavior. Once we identify these factors, we can build these into our models and the methods and metrics we use to assess their performance.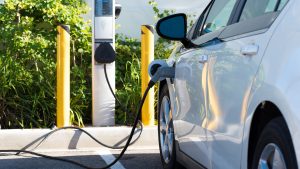 3. Electrifying the Transportation System
During the 2023 TRB conference, we also got a chance to attend the Fireside Chat with the US Transportation and Energy secretaries. The majority of their talk focused on what they're doing to push forward policy that prioritizes electrification of the transportation system to help combat climate change. This push got a huge boost with new funding included in the Bipartisan Infrastructure Law in 2021, which required each state to submit a plan for how it would build out its charging infrastructure using these funds.
As more people adopt electric vehicles and autonomous vehicle technology advances, it'll be important for practitioners to consider their effects on things like mode choice, travel behaviors, transportation services, and infrastructure. Additionally, transportation professionals will have to analyze the actual impacts of these technologies on climate change. For instance, strategic models are ideally suited to this task and are something more agencies are considering as a way to plan for a rapidly changing future.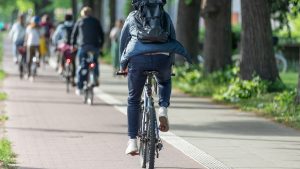 4. Barriers to Health and Equity in Transportation Infrastructure
Through our work with transportation agencies, we've found that they truly care about improving the health and equity outcomes of transportation projects. However, agencies face a scarcity of tools and data sources that can address these complex problems. Moreover, the decision paradigms in which they operate can obscure pathways to progress, preventing them from effectively using data around health impacts and equity in mobility and accessibility.
Prioritizing health and equity in transportation infrastructure, therefore, requires a joint effort between transportation agencies, public health agencies, and consulting firms. It might be incumbent upon practitioners to build the tools agencies need to execute on research ideas and projects they want to do.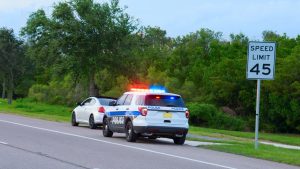 5. Addressing the Roadway Safety Crisis in America
One of the major takeaways from this year's conference was the current safety crisis on US roadways. According to the National Highway Traffic Safety Administration, 2021 saw a 10.5% increase in the number of deaths due to motor vehicle traffic crashes since 2020—a 16-year high. This has prompted an active effort to analyze the risks to travelers and the impacts of the built environment. In addition, TRB presenter and RSG Senior Consultant Ted Mansfield published a study on this, identifying pedestrian fatality risks in both urban and rural environments.
Speaking with transportation safety experts from around the world, it was interesting to hear the difference in perspectives between countries. Whereas the United States often focuses on engineering solutions to improve public safety, other nations view it in a "safe systems approach" that takes a broader look at contributing factors. Perhaps part of the rejuvenation transportation is experiencing will be a shift in how we think about and address safety issues on our roadways.
Final Thoughts
As we reflect on the 2023 TRB conference and look ahead to next year, we see a significant opportunity for change. EVs are one obvious example of how the transportation system can be reimagined to support climate change and health goals. We can even look to the skies to see examples of how transportation, once limited to roads, has a future in drones and electric vertical take-off and landing (eVTOL) vehicles.
Underlying these changes are research and decisions the industry is making to address evolving objectives. Whether the goal is developing models to help navigate pandemic impacts, leveraging emerging data sources to improve health and equity, or improving decision-making processes around transportation planning—there is a lot of work to be done.
This year's conference was a great experience for all of us, highlighting the complex problems we're committed to solving and the innovative and custom solutions we're developing for our clients. Whether you're a newcomer, student, or analyst looking to get involved in the space, TRB's annual meeting offers excellent networking and mentorship opportunities.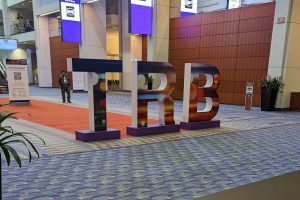 ······························
Interested in helping us deliver innovative solutions for our clients? Want to stay in the loop regarding RSG and our work? Check out our Join Us page to keep up to date with career and internship opportunities. You can also join our email subscriber list to stay connected.